Still think robots can't do your job?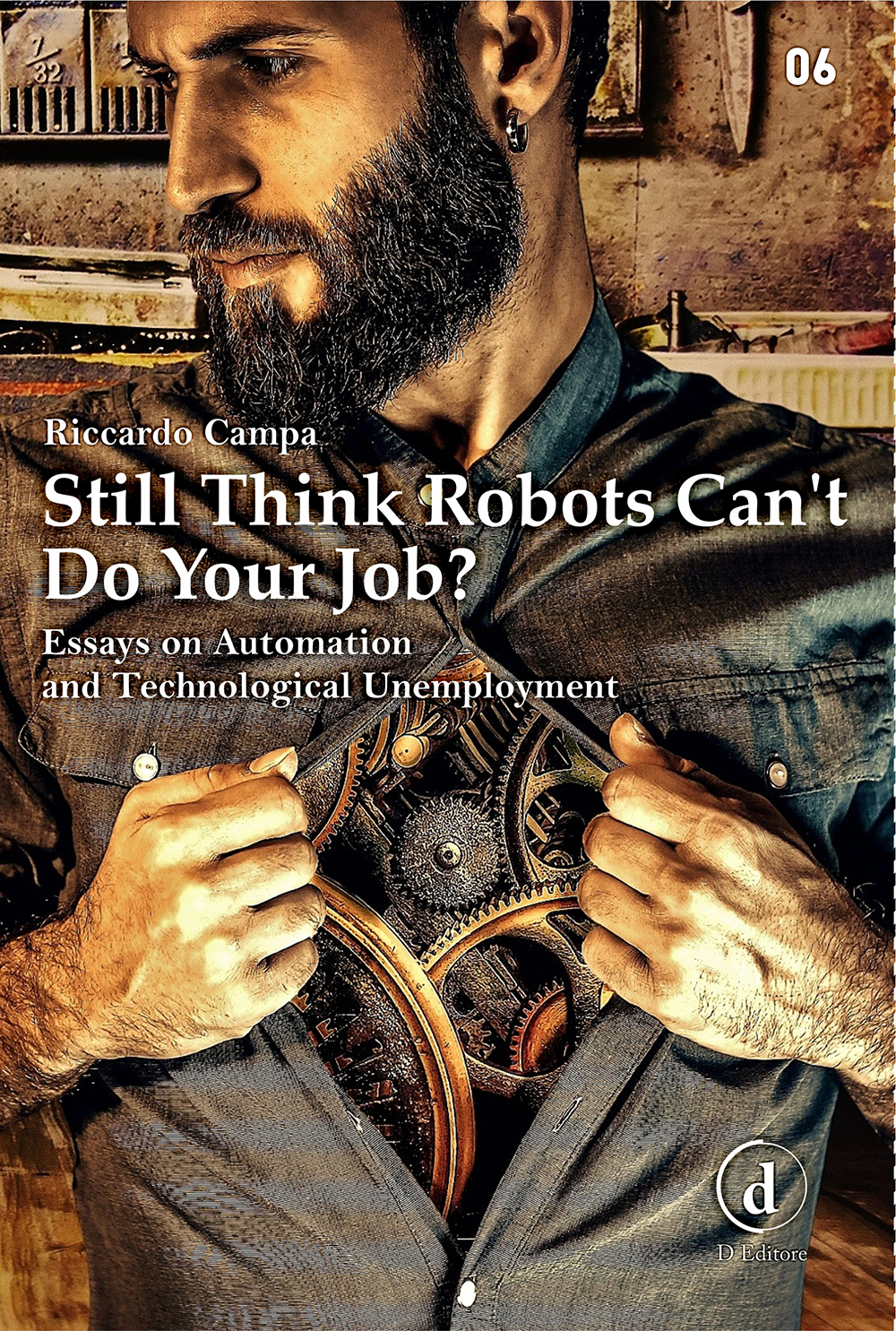 Essays on automation and technological unemployment
Riccardo Campa
D Editore
Prezzo:
15,90
Ean:
9788894830248
Argomento:
Scienze sociali, Sociologia
Genere:
Saggistica
Pagine:
192
Supporto:
Brossura
Stato:
In Commercio
Sinossi
Is Artificial Intelligence qualitatively different from other means of economizing the use of labor? Are we on the edge of a jobless society? If yes, are we ready for it? These are a few of the questions discussed in this collection of academic works. This book traces a brief history of the concept of technological unemployment; proposes a short-term scenario analysis concerning the relations between automation, education, and unemployment; analyzes the most recent literature on social robotics; examines the possible futures generated by the development of intelligent machines; shows the relation between automation and unemployment in an Italian case study; considers the impact if machines become effective pursuers of knowledge or even conscious; and addresses the role of serendipity in the development of science and technology.
Giacenze
| codesercizio | denominazione | tipo | indirizzo | cap | citta | provincia | regione | copie | latitudine | longitudine |
| --- | --- | --- | --- | --- | --- | --- | --- | --- | --- | --- |